click below to link:
Therapeutic Massage Helps With... Chronic Pain, Headaches, Lower Back Pain, Upper Back, Neck Pain, Fibromyalgia, Stress & Tension Relief, Migraines, TMJ, Relaxation & Calmness, Depression, Circulation, Accident Rehabilitation, Post-Op Rehab, High Blood Pressure, Range of Motion, Immune System, Insomnia, Sports Injury, Poor Posture, Allergies, Anxiety, Carpal Tunnel Syndrome, Joint Injury, Autism,
Elderly/Geriatric People, Homebound, Pediatric Clients, Sciatica, Oncology Patients, Stretching for Flexibility.
Massage Benefits Section


Natural Products for Personal Care, the Home, and More - Mountainside-Diversified.Com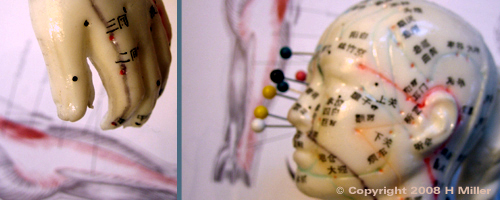 Massage Abstracts / Studies
Index of Scientific Studies proving the efficacy
and effectiveness of Therapeutic Massage
as a healing modality.
Massage Debunkers Debunked!
Some skeptics attempt to debunk
Massage Therapy as a effective treatment.
Here such arguments are addressed.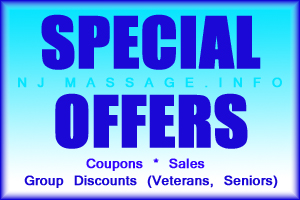 Massage At Home in NJ & NYC
Massage At Home On Demand by Mountainside On-Site Massage Therapy™
We have been providing At-Home Massage to clients in Central and Northern New Jersey and the NYC Metro Area for over fourteen years. We number among the few reputable massage therapy services offering quality on-site Massage At Home services online, among the first companies that helped create this now-saturated niche of startup after startup.
We have a passion about delivering in-home massage sessions that are an unforgettable experience of stillness, calmness, and restoration. We hire our therapists with extreme care, choosing only those whom are knowledgeable, have an attitude that is positive and helpful, and are dedicated to helping others, personally meeting with each new therapist. Every massage for women, as well as massage for men, is executed with attention to detail and the utmost care. No matter what your shape or size, we will not judge you, but rather help foster a sense of body positivity.
Our years of experience, caring attitude, and quality of service truly set us apart. Our clients appreciate our professional demeanor; we realize that we're guests in your home, there to perform a service as licensed health care professionals. Out of respect for our clients, we do not place any signage on our vehicles or wear garish logos on our attire. We feel that promotion at the cost of our clients' privacy is bad form. Of course, our therapists wear medical scrubs, anyway, so the logo just isn't appropriate.
And that's likely why our clientele is so varied, from average working people, to some of New Jersey's more successful residents, to members of the elite leisure class. Our emphasis on professionalism and delivering effective and relaxing massages does matter; all our clients are treated with respect and care, no matter who they are.
We arrive punctually, and set up quickly. Who needs a Massage Therapist to hold up your day? Through the use of soft lighting provided by flameless candles, scented aromatherapy oil, and calming sound effects or relaxation music, your living space is temporarily transformed into a strikingly calm and serene Home Spa. Of course, none of these amenities are extra; it's baffling that other Mobile Massage services bill each as an added cost.
Mountainside On-Site Massage Therapy offers In-Home Couples Massage for Two (side-by-side therapeutic massage), 4-Hand Massage At Home (Two Therapists working on you simultaneously), as well as the traditional Therapeutic Massage session with one therapist only. You can learn more about these services by clicking on links on the left, or on the buttons below.
We draw on a number of established massage techniques and modalities, so that each At-Home Massage session precisely matches the unique situation of the client. We refrain from standard massage routines and consider every client individually.
And, we're not a giant franchise concerned with expansion and little else. Therefore, all our Massage Therapists are screened carefully, and must adhere to our approach to healing and ways of working, in addition to being technically proficient at performing Therapeutic Massage. We hire very cautiously, and background check all our therapists.
We are, in fact, doing our best to deliver Therapeutic Massage that affects positive and real change in individuals' lives. And, we even bring the healing of Therapeutic Massage to your hotel room or suite, for both couples or and individual sessions.
Our therapists practice integrating multiple modalities and massage styles, and a typical At-Home Massage session often includes elements of Swedish Massage, Deep Tissue, Shiatsu, Trigger Point Therapy, Sports Massage, NeuroMuscular Therapy, Myofascial Release, Reiki, Cranial Sacral Therapy, and more. We take what we do seriously, and deliver compassionate, caring, individualized service to our clients.
Our aim is to leave our clients feeling refreshed and calm, full of energy and ready to meet life with a new focus. Therapeutic Massage at home is quite effective in relieving stress, and helping to break patterns of nervous tension. It's always easier, clients tell us, to relax more deeply when receiving massage therapy at home, rather than at a spa.
Pain relief and helping clients recover from injuries or medical conditions are also priorities for Mountainside At-Home Massage Therapy. We specialize in Sports Massage, Chronic Pain issues, Arthritis, as well as helping athletes and other individuals with physical injuries who might benefit from therapeutic massage.
We use the finest non-allergenic massage oils, your choice of 100% natural, additive-free, aromatherapy essential oils (to scent the room), as well as gentle, soft lighting, helping you to become calm and still. Of course, we bring along a wide selection of interesting background nature sounds, soft music, and other relaxing audio.
SUPER stress relieving focused scalp, neck, shoulders, and facial massage sessions also available. Great for excessively nervous or tense individuals. (please see links at left for details.) Of course, we ALWAYS provide *clean*, freshly laundered linens for EACH and EVERY client, as well as a a clean face cloth for the headrest of each client. Our therapists carry enough supplies at all times!
Facial Masques As An Add-On For In-Home Massage Sessions
As Licensed Massage Therapists, or LMTs, it is within our scope of practice to administer facial masques to clients. We do not use aesthetician's chemicals, peels, or micro-dermabrasion machines. Instead, we rely strictly on 100% organic (kosher) masques and cleansers. Our various facials employ natural ingredients suited to each skin type. This service may be added to a therapeutic massage session. If you're interested in learning more, please call for details.
Please click on the '@ Contact Us' button at bottom-left to access our inquiry form, or use the button at the top of this page. Feel free to also call us at 877 480 8038 for more information or to book an appointment.
Cash, PayPal, CashApp, GooglePay, Credit Cards, and Gift Certificates accepted. Insurance plans accepted: County / Municipal Health Care Plans (NJ), Independent Health Flex Fit, Preferred Care, No-Fault with Authorization
Note: We offer *strictly* therapeutic massage therapy. We do *NOT* offer as€nsual u'massage', in any form.